facebook
Instagram
I am a Palestinian activist artist born in Lebanon. I lived my early life between Tunisia and Jordan and settled in Palestine in 1997, few years after the Oslo agreement, where I graduated from the faculty of Fine Arts in Nablus in 2004.

As a multimedia artist, I'm using a variety of art forms such as painting, sculpturing, video, photography, projections and graffiti in order to express his topics that orbit around the regional identities and mythical heritage of the areas I am working at. My artworks mostly include calligraphy in adjusted forms as expressive force.

The collaboration between me and Public Art Lab started in September 2016 for Digital Calligraffiti project, where I introduced to the Berliner scene the Arabic calligraffiti and how it could be applied via new media art form. Together with Michael Ang we developed the Infl3ctor and carried out a series of live performances.

"Hamza says about the Digital Calligraffiti project: ''Digital Calligraffiti Camp introduced this art form to people who were less fortunate to practice art as a tool of expression. The Urban Media Art Campaign at U-Friedrichstraße is for myself a victory for art against capitalism, spreading the words out there for the public to interact with."

Live performances – Networked scenarios, proved that this art form can be as flexible as it can, you need internet connection, a laptop, and a projector, and everybody can participate sending and delivering art while projecting it to the masses. Writing beautifully is like music to eyes, so I think it's not the matter of "what" as much as it's a matter of "how often".''

I recently obtained a master diploma in Autonomous Design aka Social Design from The Royal Academy of Fine Arts of Ghent (KASK), and my project's title was: "Which artistic strategies can Digital Calligraffiti use to add new content and forms to historical western monuments, symbols, and icons – case study: Gent."


Contact me
hamza.abu3ayash@gmail.com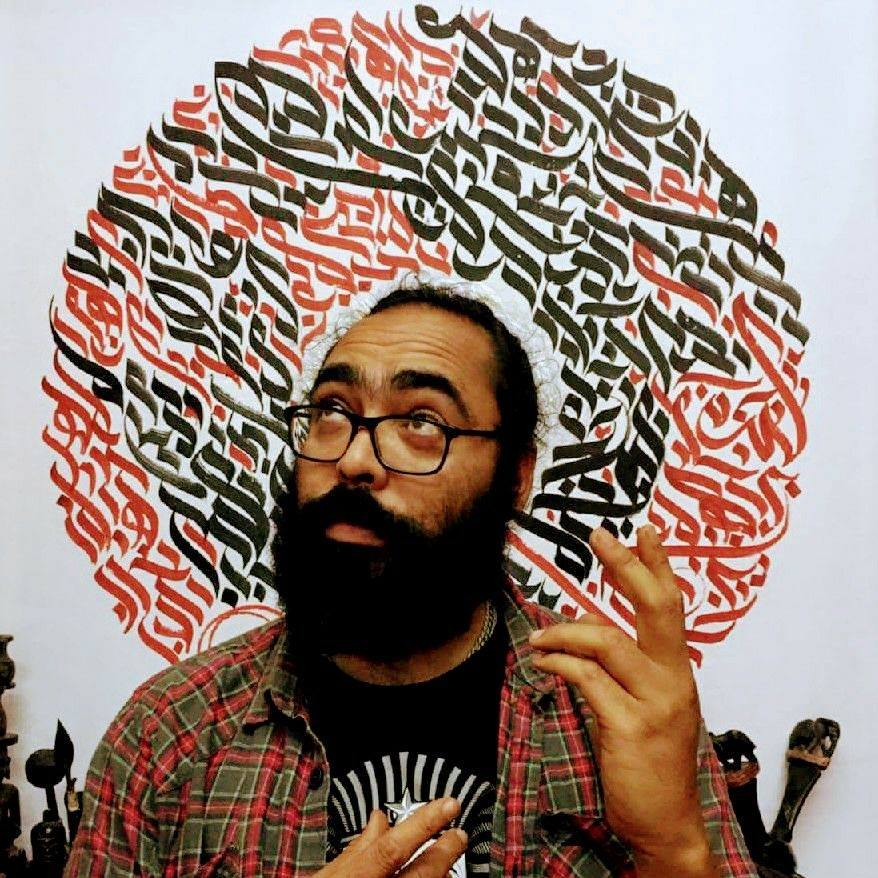 Home